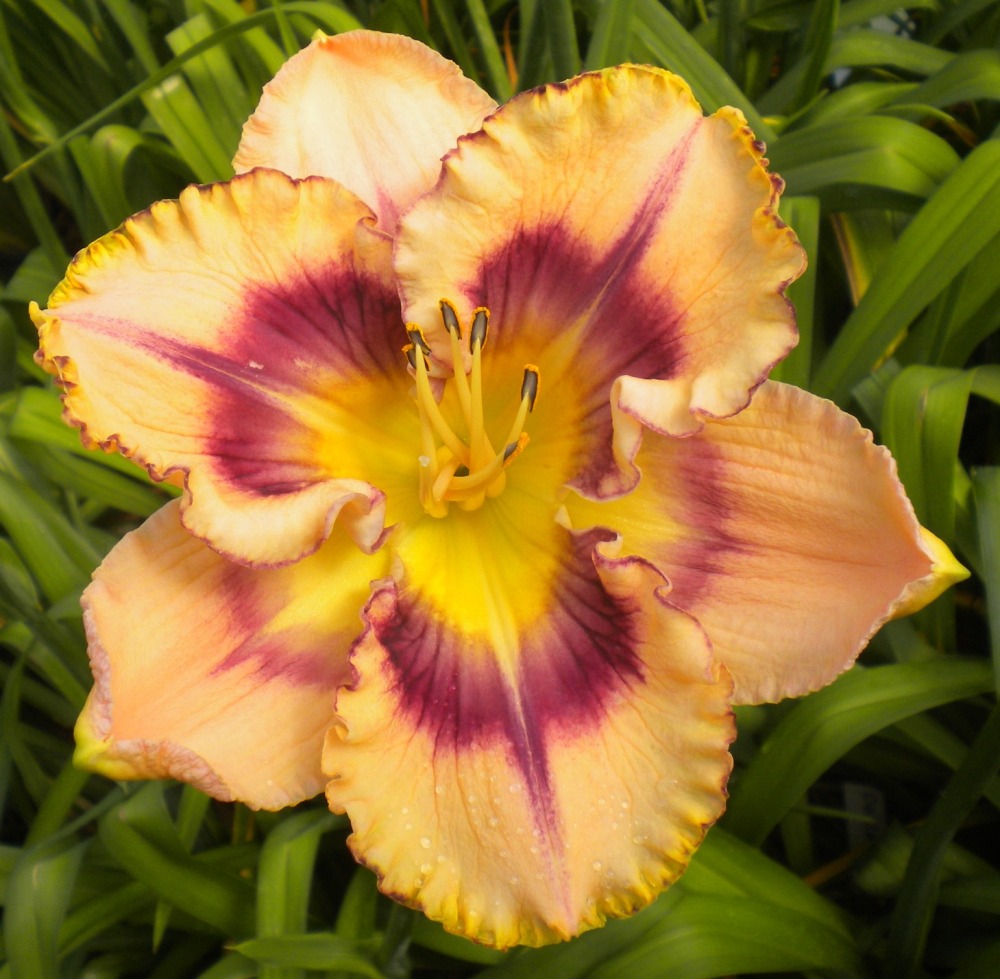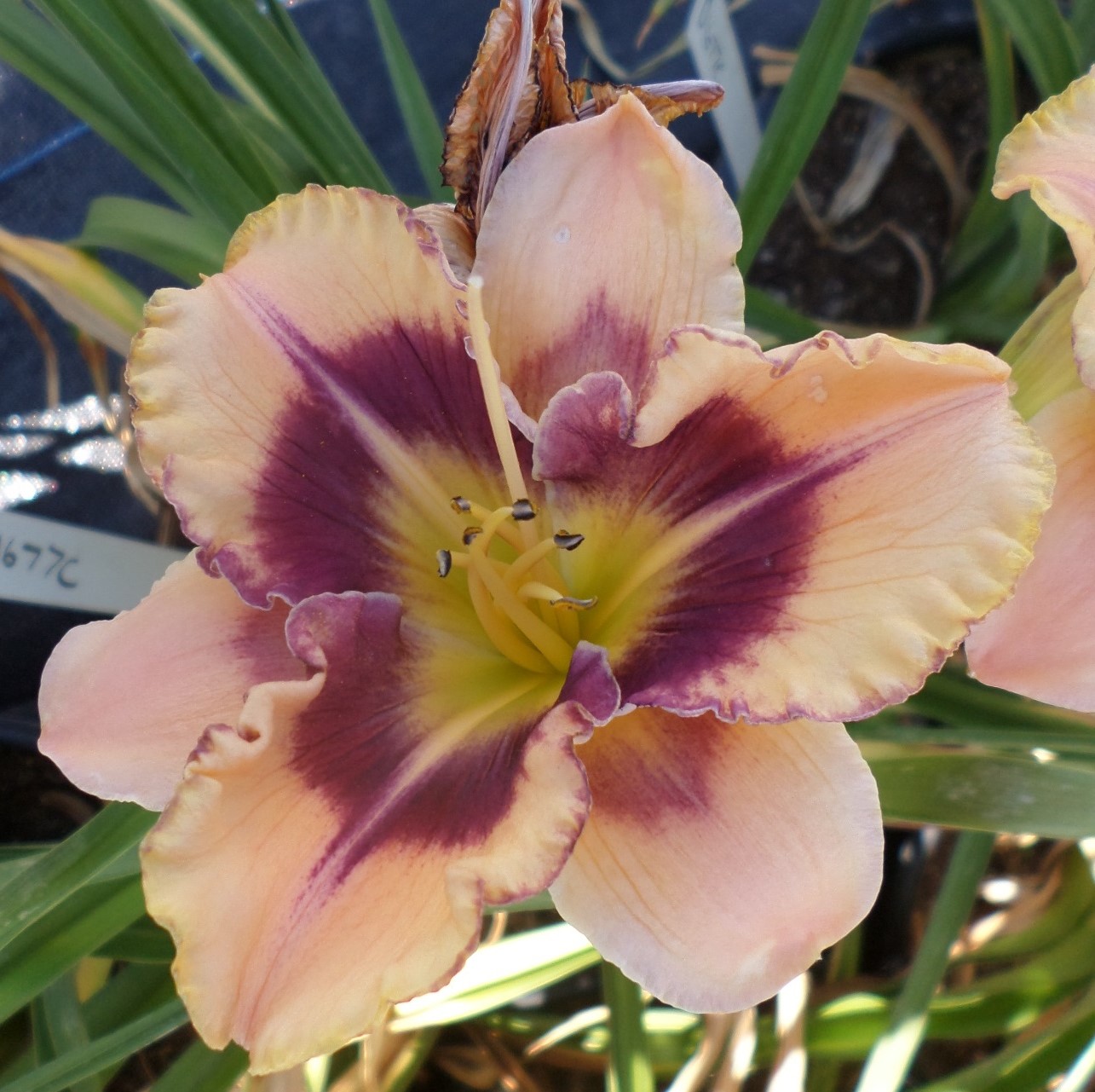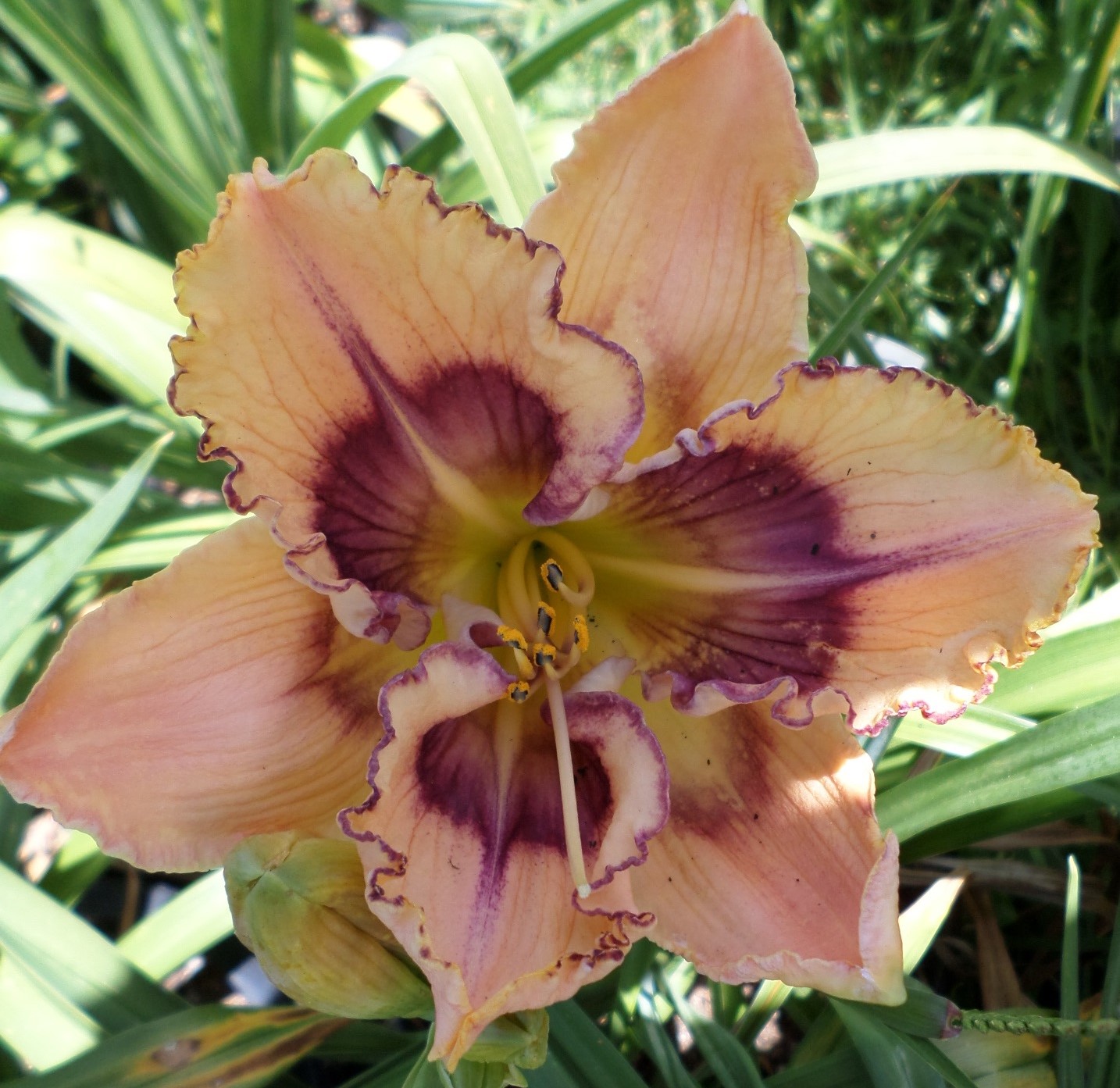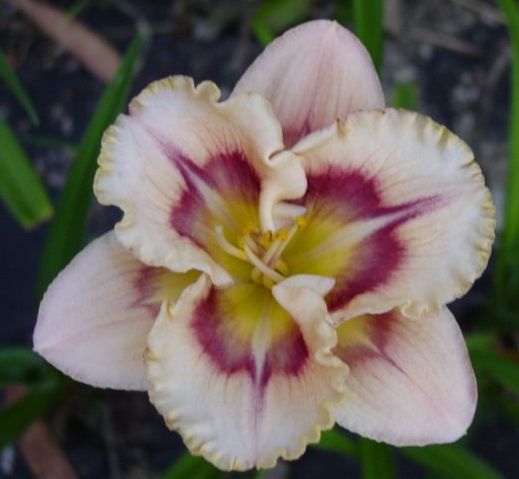 Meaningful Conversation
(DF$30)
(Ansari 2014) D1677C (Butterfly Cove x Get Jiggy) Tet, Sev, EERe, 28" scape, 7" honey amber flowers with sparks of color leaping outwards from an appliqué throat (yellow with a hint of green) to the tip of the petal; graduated blue lavender to blue violet veined starburst eye, feathered outer edge; midrib recessed, lighter, and outlined forming the star or sparks, on the sepals as well.

Ruffled gold edge with dark purple picotee. Fertile both ways; BC15.

(Gratitude to Michael Bouman for help word-crafting the description.) Photos are mine, last photo was in the field when selecting it.