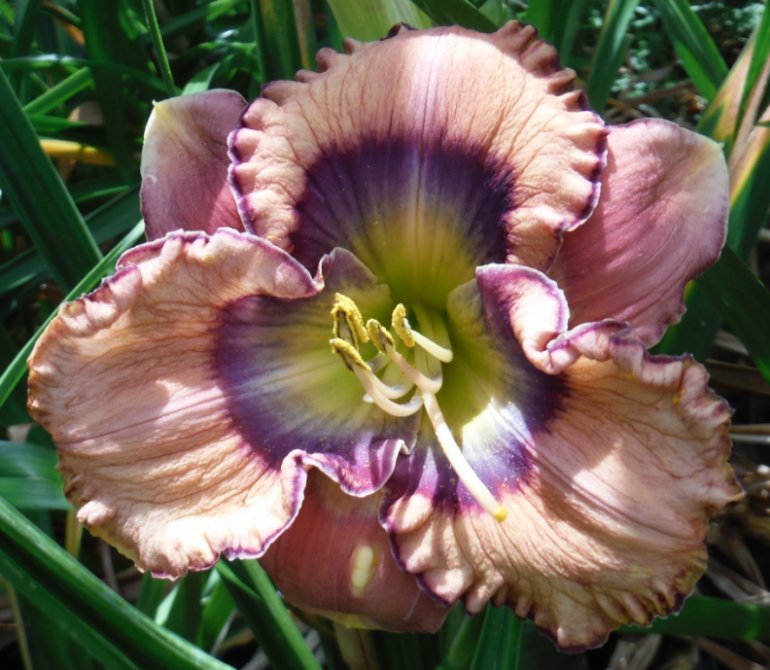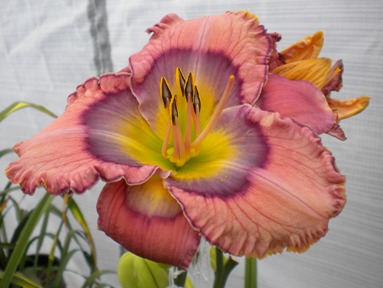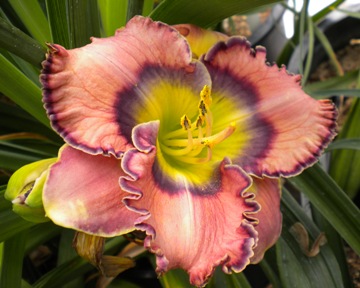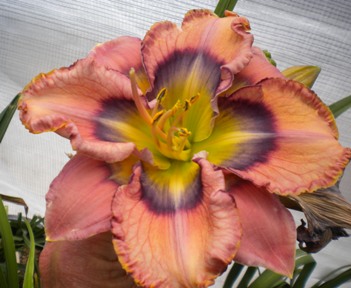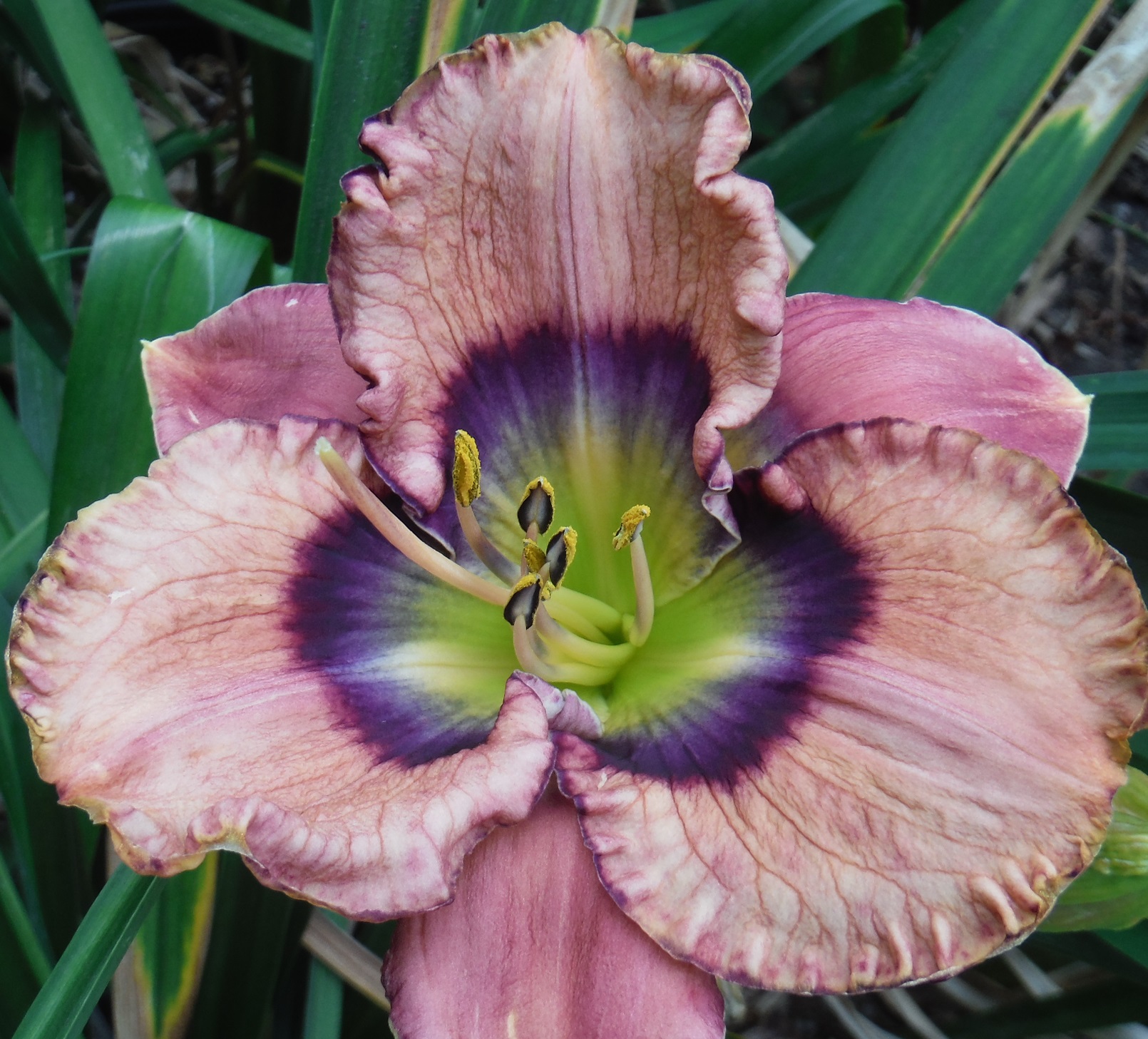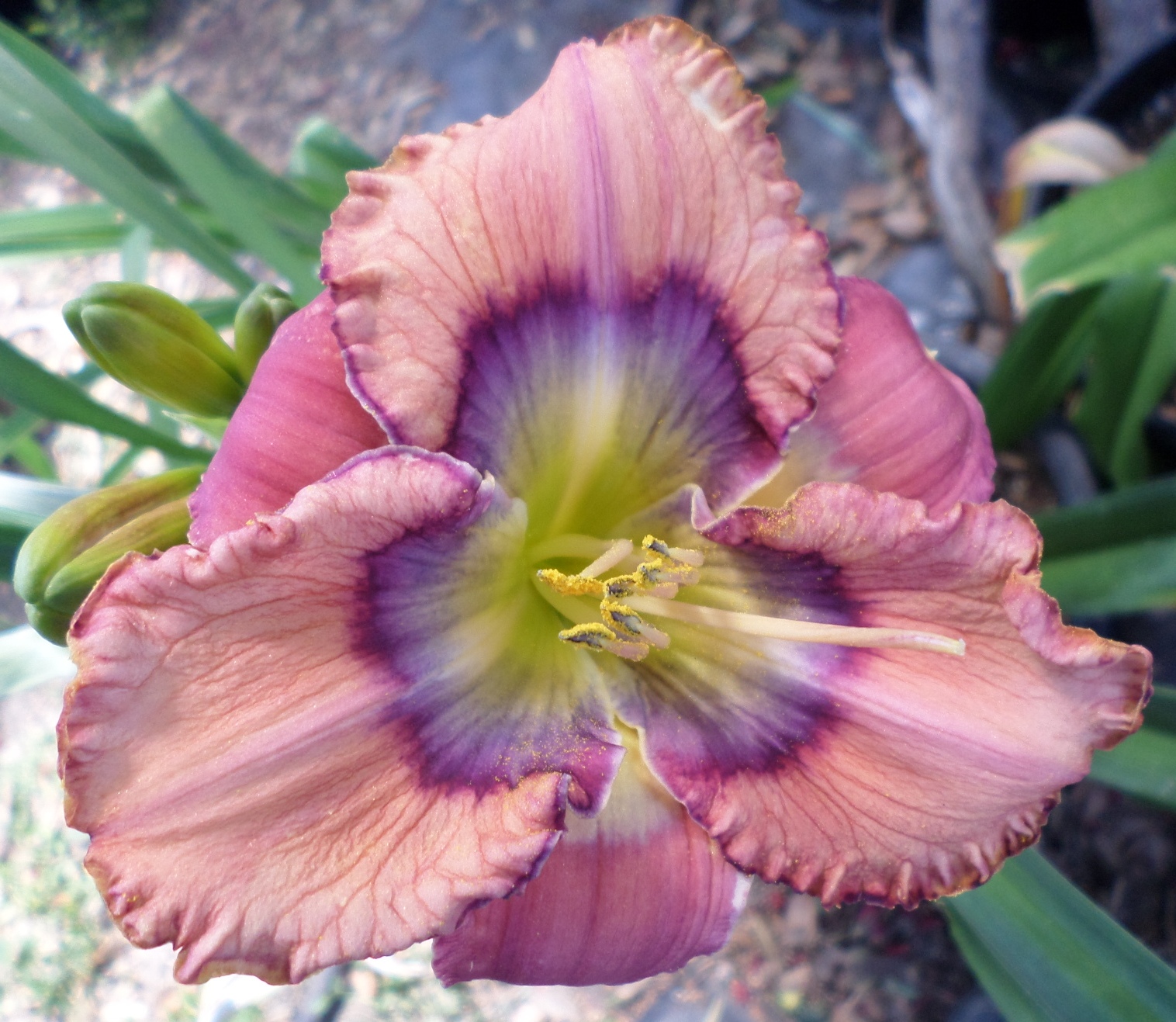 Seeing with the Heart
(DF$25)
(Ansari 2014)

D564A (Ornate Hawk-Eagle x Blue Dragon)

Tet, Sev, ERe, 25" scape, 5.5" lavender reverse bitone with a blue

to blue violet eyezone composed of concentric rings, outlined with a deep blue violet, slightly lighter midrib, pattern continues on sepals. Ruffled double edge of dark blue violet outlined in cream, green to yellow throat. 4 way branching, BC20, very fertile both ways. Photos are mine.